Here is my Earth Day poster girl on an apron! She's a delicate brown white-tailed deer moving through the snowy winter woods. She has stopped and turned her head because she heard a noise. Her big ears are alert. The face has white markings around the eyes and nose. The text reads: Respect the Earth. It can be customized to suit your needs.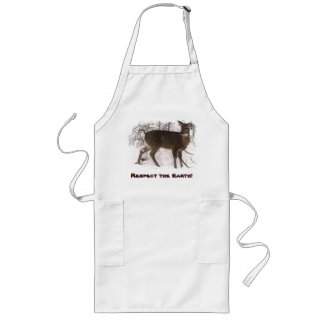 Deer in Snow - Earth Day
by
Bebops
Many more
aprons
available online at zazzle.com
Very strong message...we have to ask ourselves...are we really making "progress"?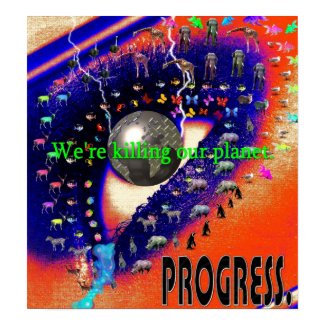 Dying Planet
by
Mandeez Dezign Factory
View more
Earth Posters
Celebrate Earth Day and Go Green with a bicycle & Bees!
Go Green
by
Peppers Polish Mafia
Join Zazzle's
clothing affiliate program
This Earth Day poster invites you into the forest. The summer heat is on but it is cool and shady in the woods. Take a walk on this lovely woodland path through the green, leafy trees. Enjoy the white wildflowers along the way. The text can be customized or deleted.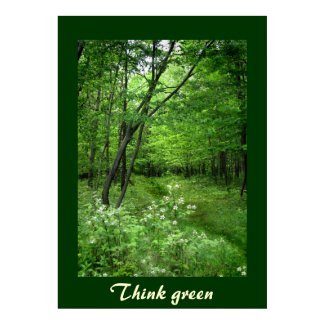 Woodland Path Think green
by
Bebops
Be a
art affiliate
with Zazzle.
Fun and colorful logo cartoon graphic. Can we not sort the planet out ourselves, or perhaps some alien intelligence may come and give us a hand! Do we want a giant green splat from space?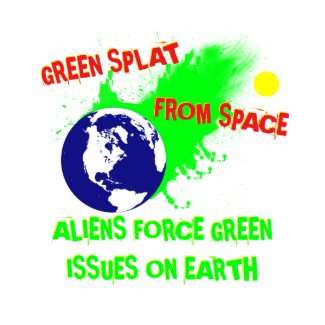 Giant Green Splat from Space
by
FastGear
Join one of the biggest
artist affiliate programs
This chubby red squirrel is wishing someone special will have a green Earth Day. She is so cute against the background of green leaves. All text can be customized to suit your needs.
Red Squirrel Earth Day
by
Bebops
Join one of the biggest
greeting card affiliate programs