This is an exquisite wildflower Earth Day card with a photo of a single blooming stem of Toadflax, a beautiful wildflower/weed and larval source for butterflies with the message- "Where weeds are works of art ~ Earth Day is Everyday". Inside text is customizable. © Little Wing Photography & Design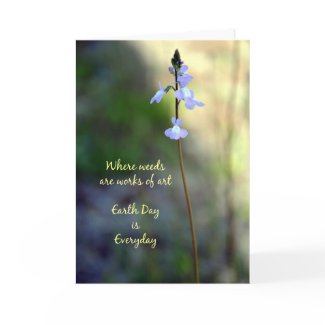 Earth Day Every Day Greeting Card
by
littlewingdesign
Become a
greeting card affiliate
for Zazzle.
Beautiful bright Butterflies surround the Earth on this wonderful apron. Any Lepidopterist or butterfly lover will enjoy it.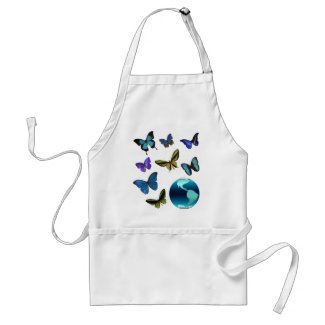 Planet Earth with Butterflies
by
Pandion
Browse more
Butterflies Aprons
This Earth Day poster features a small female green frog with a yellow belly sitting among the grasses at the pond. She seems lonely as if she is waiting for her Prince Charming to appear. The text reads: Think green. It can be customized or removed.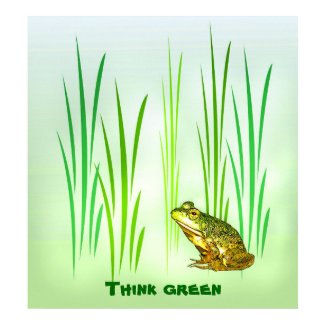 Princess Charming Think green
by
Bebops
Sell art prints
online at Zazzle.
There's nothing funny about global warming and this bag with a polar bear on melting ice is a gentle reminder not too wait until it's too late.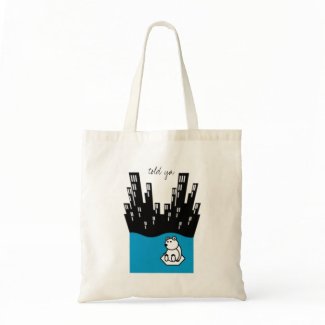 Told Ya
by
LabKitty
See other
Global warming Bags
Earth Steward. Like Rachel Carson this design honors the stewardship of the environment and our ethical interaction with it.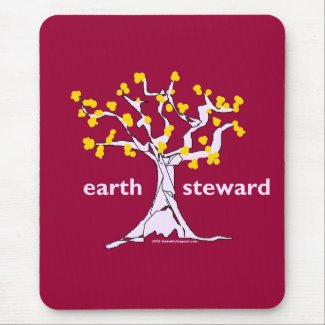 Earth Steward
by
thatwhichisgood
Learn
ways to make money as an artist
on Zazzle.
One world: handle with care because we only have one earth.
handle with care
by
pixelnine
Join Zazzle.com's
graphic design affiliate program