This poster represents the beauty of this planet. A graceful young white-tailed deer is looking right out at you. Evergreen trees stand out against the bare branches of deciduous trees on a frosty hillside. Every branch and needle is covered with snow, ice and frost. The full effect is a painterly impressionistic composition of the season. The text can be customized or removed.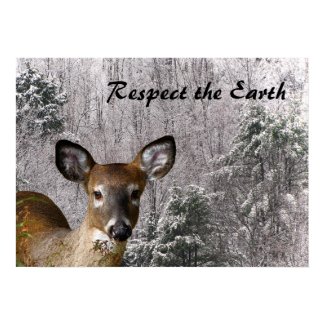 Deer in Frosty Hills
by
Bebops
More
Deer Posters
World peace starts with the colors of planet all blue and green, brown and rainbow to keep Planet Earth green friendly. Featuring peace sign and flowers surrounded by the world.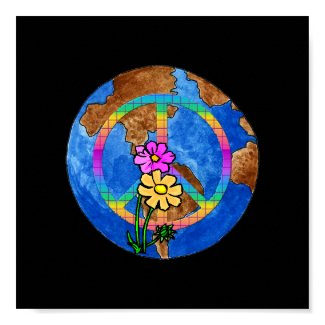 World Peace Colors
by
politicalgirl
Browse other
Earth Posters
Monkey Habitat Earth Day Postage Stamp: Graphic illustration of monkeys in their nature habitat.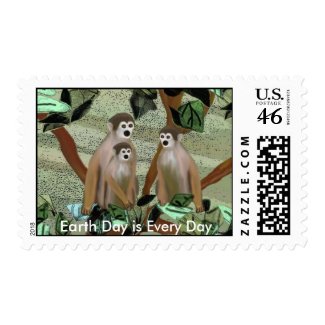 Monkey Family Earth Day Everyday Postage Stamps
by
Coconut Zoo
customize my stamps
online at zazzle.com
Giraffe Family Earth Day Poster: Graphic painting of giraffes in their habitat.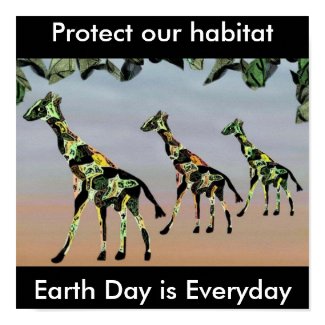 Giraffe Family Habitat Poster
by
Coconut Zoo
Learn to
sell my art prints for free
online at Zazzle.