Think Green poster with a photo of a colorful frog saying "Green... I dig it". Customizable with your own text if you wish. Share your message to protect the Earth with a Think Green poster!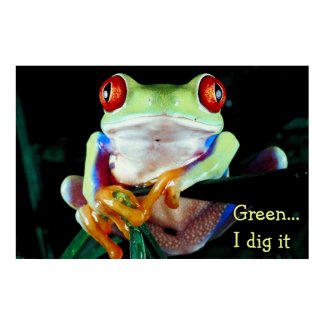 Think Green poster
by
Photo Inspirations
Browse more
Dig Posters
Here is a cute little bird who visits us each winter. Now I've put her on this Earth Day shirt...just a little Pine Siskin who is dancing for joy! She wants us to: Think green! The text can be customized to suit your needs.
Dancing Siskin Think Green
by
Bebops
Browse more
Earth day T-Shirts
Let's all work together to Save Our Planet One Piece at a Time. This environmentally friendly design features a small chunk of the world with an ecosystem featuring plants, trees, wildlife, birds, mountains in the distance and a pond.
This iPhone 4 Earth Case converts E=MC2 to "efficiency=model citizen"
This wonderfully simple card features a silhouette of a little lizard and the words "Happy Earth Day!" on the front, over a green and black background. Blank inside. Fully Customizable!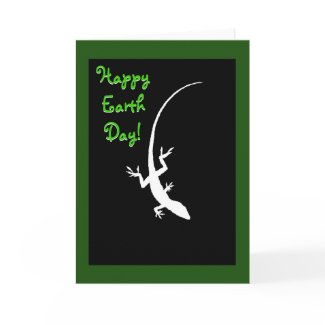 Lizard Earth Day Greeting Card
by
Deb's Digs
View other
Earth day Cards
Don't let anyone Trash our Planet. Celebrate Earth day every day with this great earth day inspired gear. Let's stop hurting out planet and save it with better care!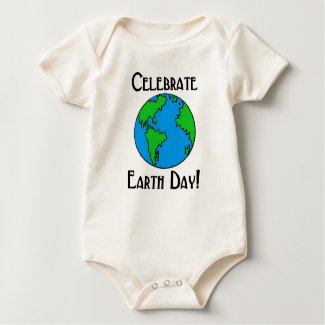 Celebrate Earth Day
by
shopaholicchick
Browse more
Earth day T-Shirts