Graceful cattails at the pond on a summer day are featured on this luminous green Earth Day card. The text can be customized to suit your needs.
Cattails Earth Day
by
Bebops
View more
Cattail Cards
Here's a funny tee shirt with a very true message.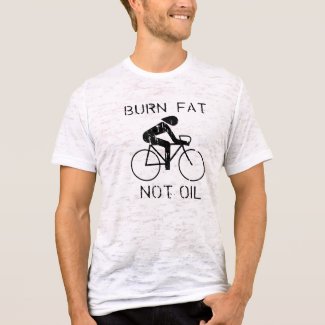 Burn fat not oil T-shirt / Earth Day T-shirt
by
earthday
Join one of the biggest
clothing affiliate programs
Think Green poster with a photo of a colorful frog asking you to "Think green, live green, be green". Customizable with your own text if you wish. Share your message to protect the Earth with a Think Green poster!
This tote bag invites you to enter a green leafy world of peace and serenity. Dark maple leaves frame the image, leading to a sunny woodland scene with shades of yellow, white and forest green. The message reads: Have a Green Earth Day! Customize the text to suit your needs.
Green Earth Day
by
Bebops
Browse
Earth day Bags